Giveaway Winner Announced: Congratulations to Tammy Bourg!
May 16, 2022–

Congratulations to Tammy Bourg on winning a 48 Qt. Cedar Frio cooler during this year's Home Builders Association of Greater Baton Rouge Parade of Homes.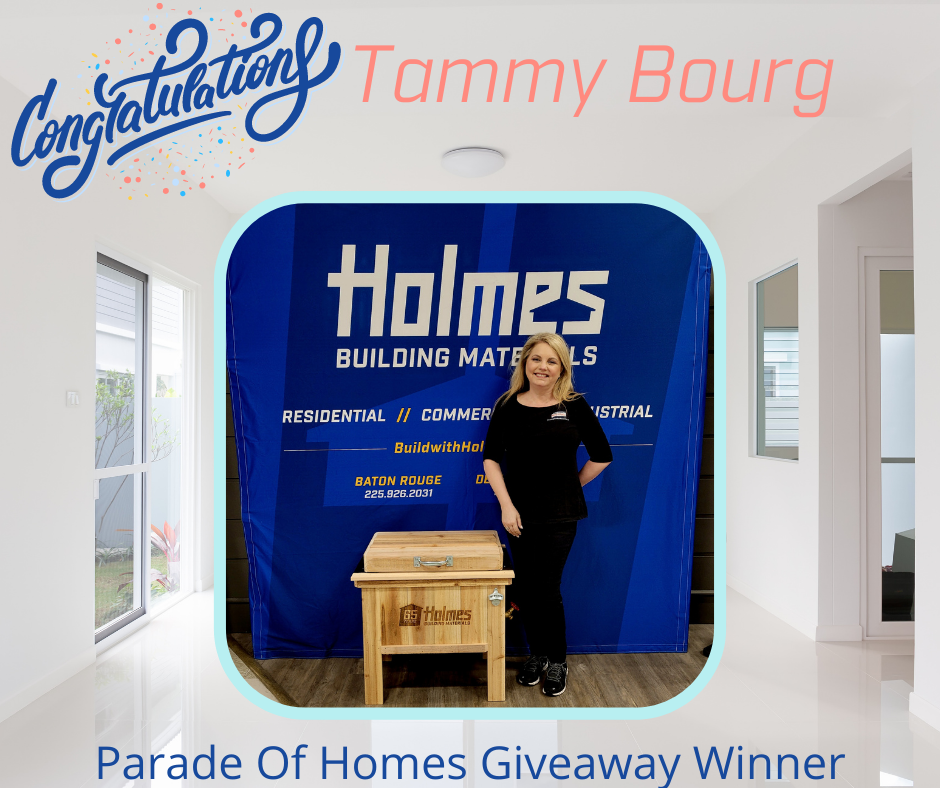 ---
Check Out Our New Mural!
May 9, 2022–

It's FINISHED!!! Big thanks to Arts Council of Livingston Parish for connecting us with artists Marita Gentry and Artwork by Amber Amber Hilbun. This process started back in the 4th quarter of 2021 with discussions, ideas, sketches, and lots of creativity from the artists.

The final "design" we agreed upon was beautiful and now that it is actual size (AKA HUGE) it's even more amazing and they nailed it.

They helped us transform a drab wall into a piece of art that enhances the community.

Have you seen it? What do you think? What's your favorite detail?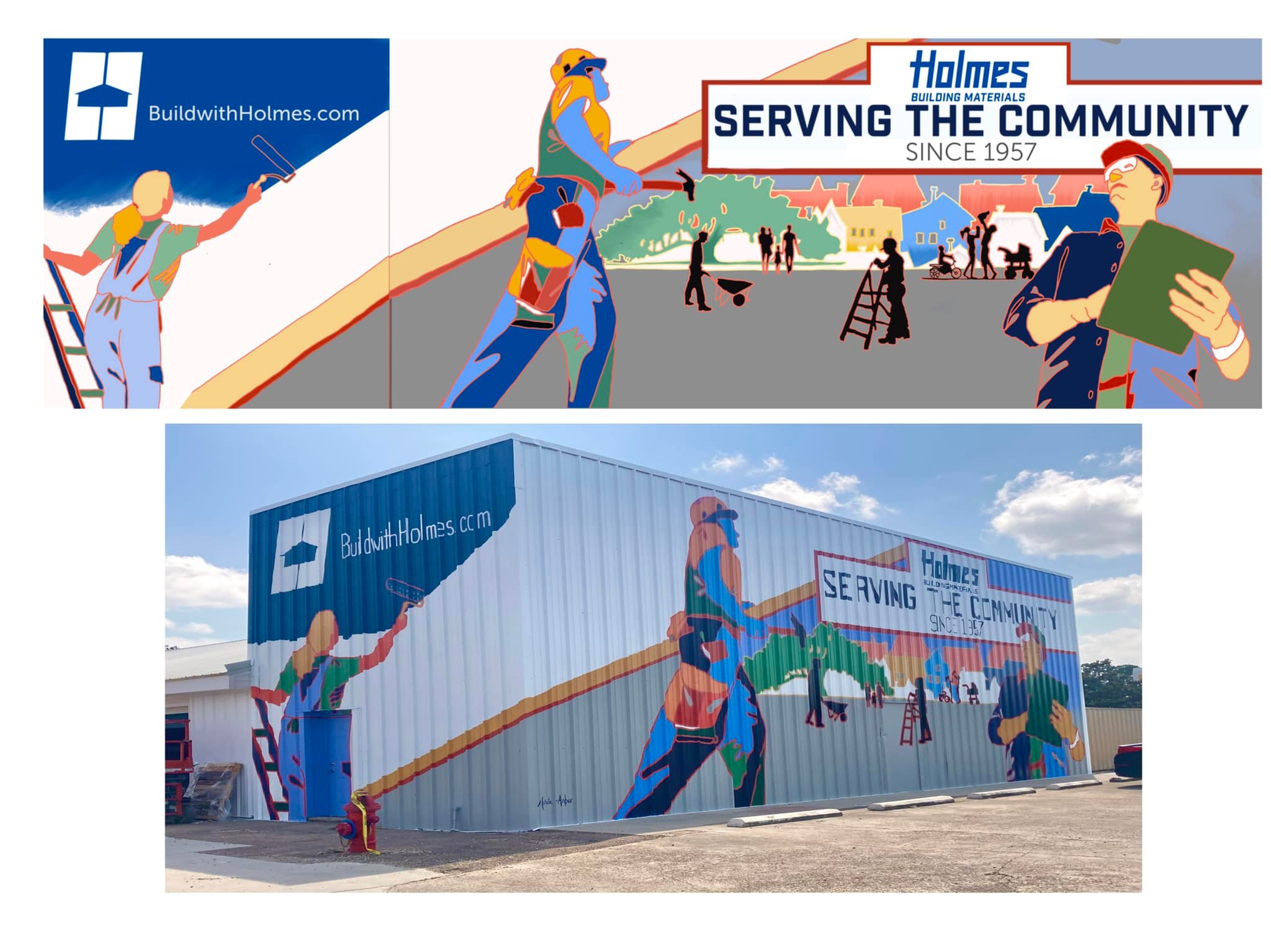 ---
Baton Rouge Location TODAY:
April 8, 2022–

We have donuts and coffee waiting for you this morning and will have pastalaya for lunch. Kona Ice of Baton Rouge will be onsite from 11-1 for sno cones. We look forward to seeing you today.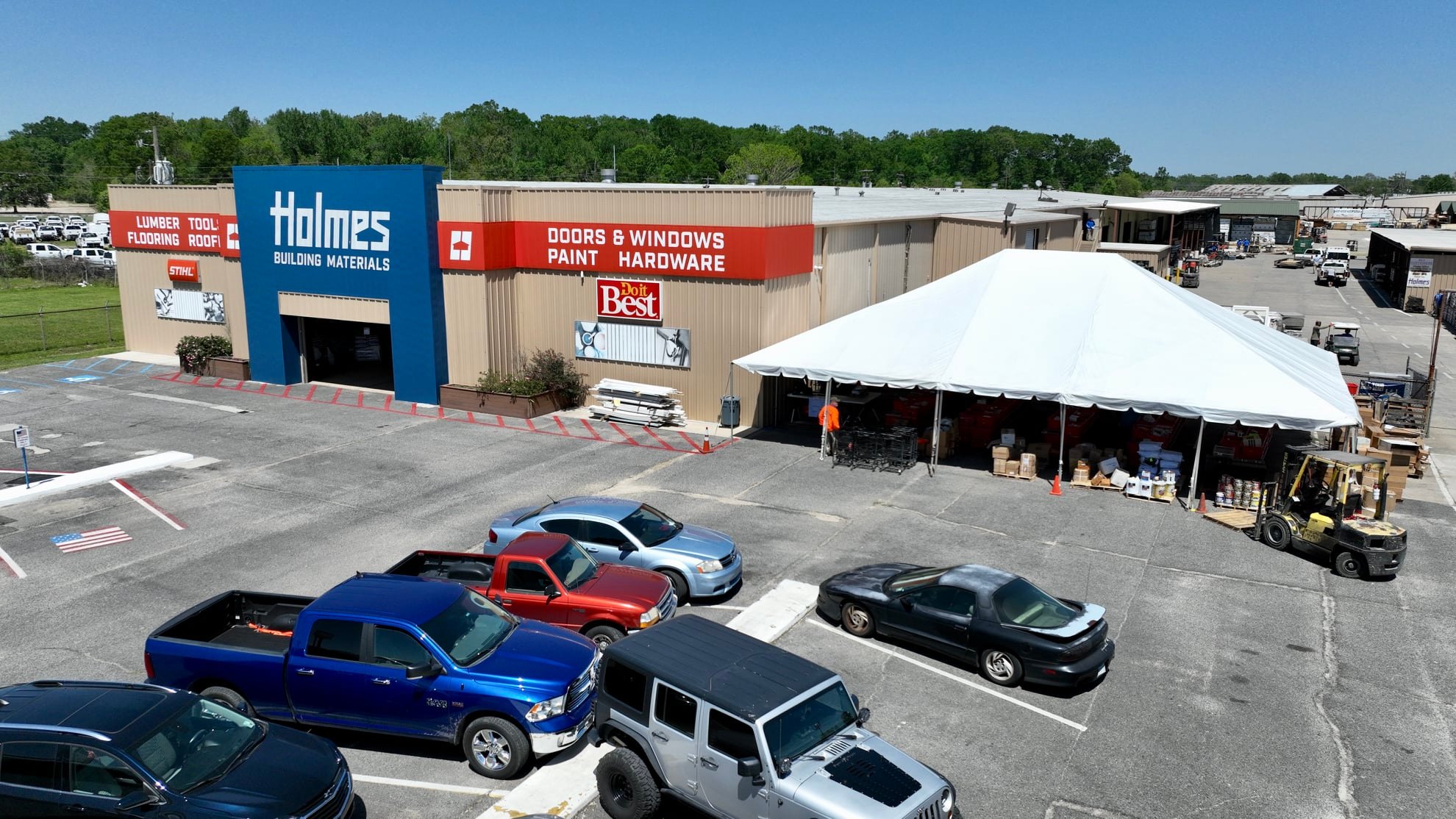 ---
Happy Customer Appreciation Day
April 7, 2022–

Today at the DENHAM SPRINGS LOCATION!

Customer Appreciation Day!

Come by afterwhile to get some lunch and check out our 65% off specials.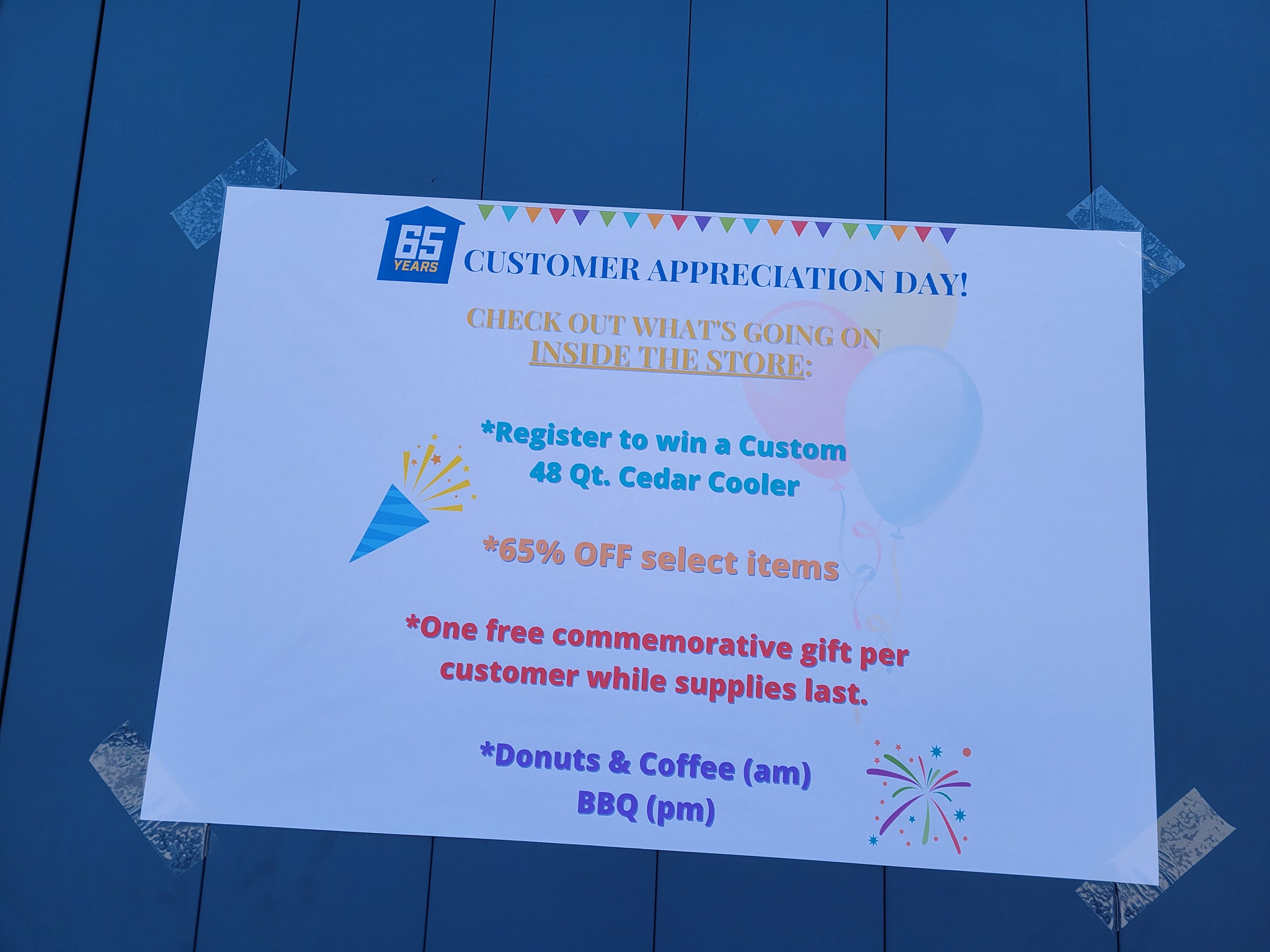 ---
Holmes Teams up With Villa del Rey Creative Sciences & Arts Magnet School
March 26, 2022–

From Villa del Rey Creative Sciences & Arts Magnet School: "Day 145: One of our goals is to use 100% recycled water for our garden spaces. We will be capturing rainwater with our newly installed rain barrels. Thank you to our partners Big Green and Holmes Building Materials for these rain barrels!"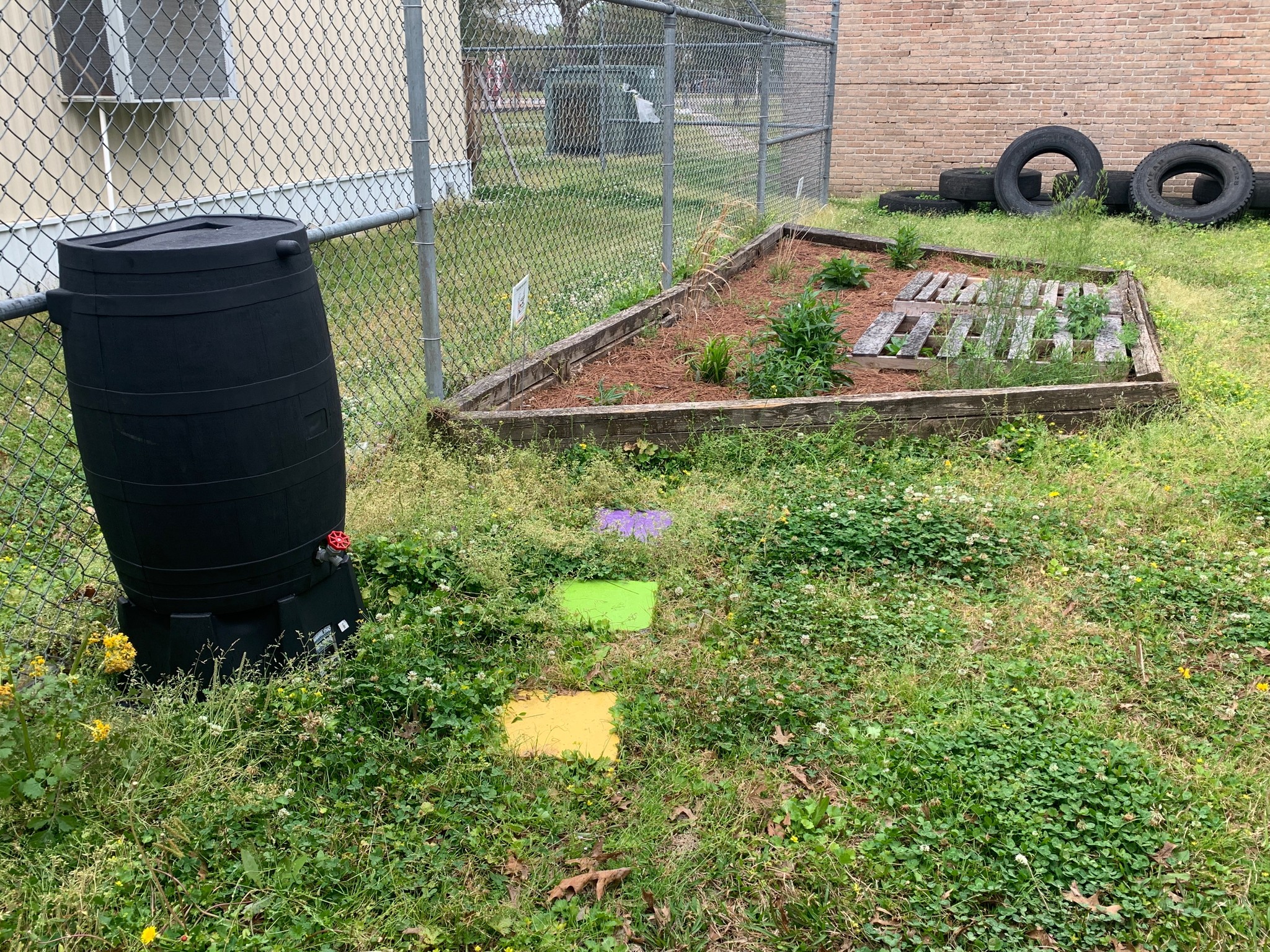 ---
Holmes Supports the Livingston Parish Chamber of Commerce Gala
March 19, 2022–

Livingston Parish Chamber of Commerce held their annual themed GALA last night "UNDER THE BIG TOP"

A great time was had by all while supporting the chamber and the resources it provides to all Livingston Parish business.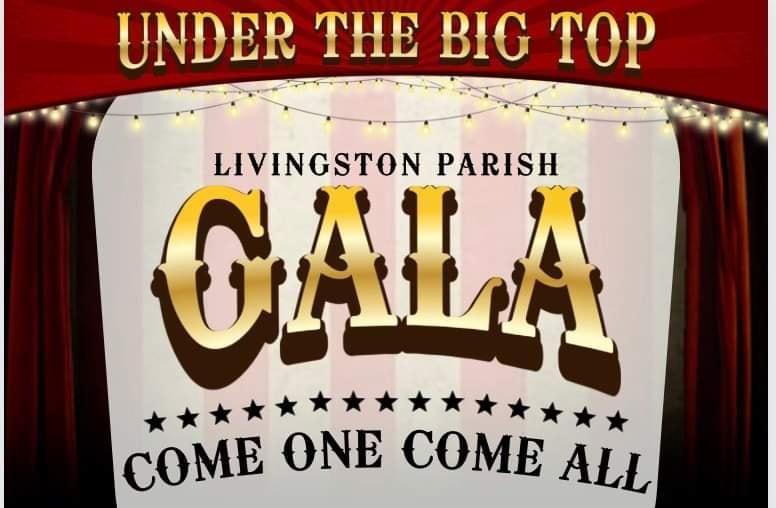 ---
Happy Valentines Day!
February 14, 2022–

Happy Valentines Day. Show some LOVE today by giving the gift of LIFE. The LifeShare Blood Center Blood Bus is parked outside of our Baton Rouge location (7835 Airline Hwy.) today from 8 am- 1 pm accepting blood donations.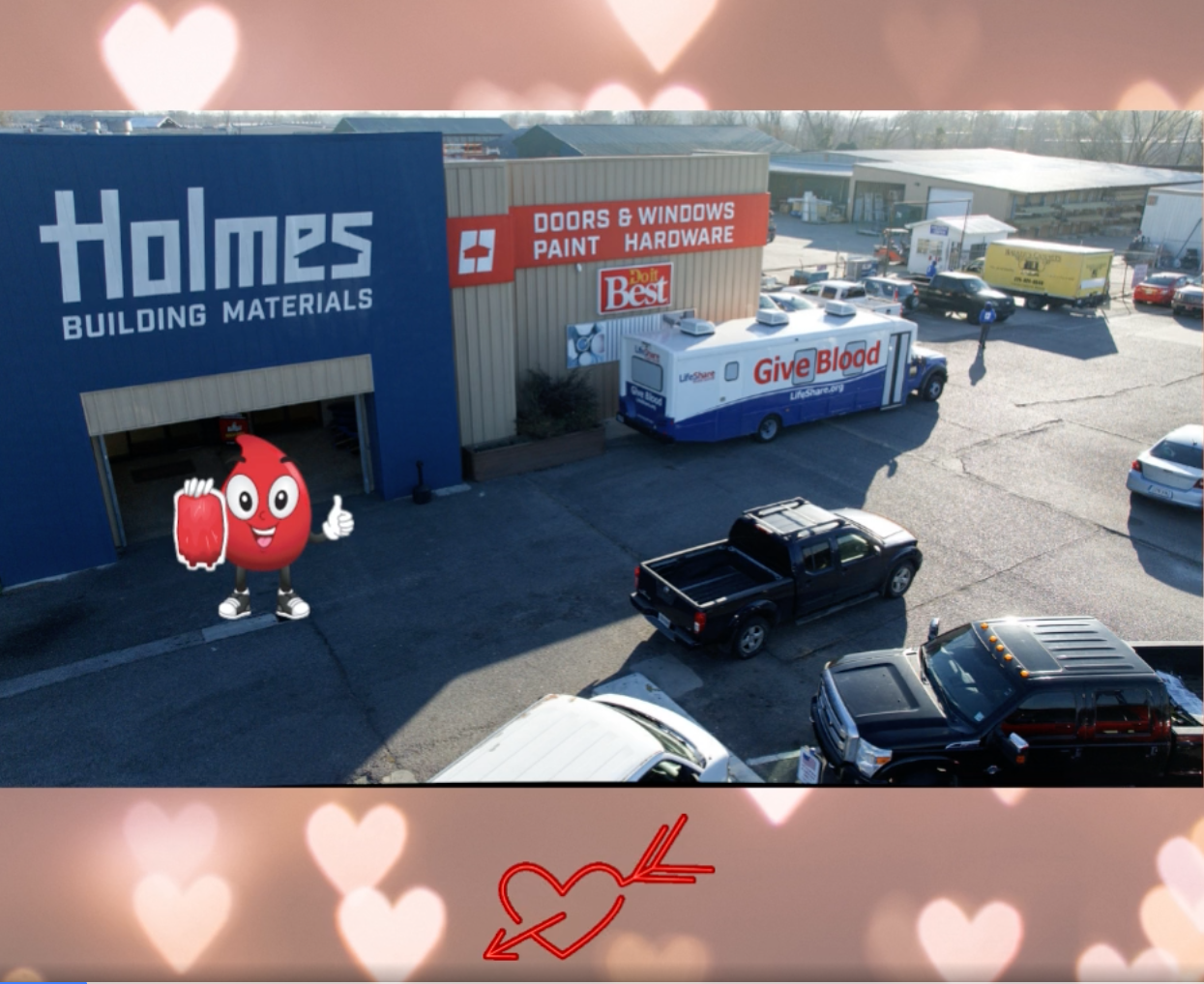 ---
Holmes Is the Livingston Parish Large Business of the Year 2021!
January 25, 2022–

Holmes Building Materials was named the Livingston Parish Large Business of the Year for 2021. Holmes Building Matierals has had a presence in Denham Springs representing Livingston Parish for 15 years.

Full Story Here: https://bit.ly/3GX6okN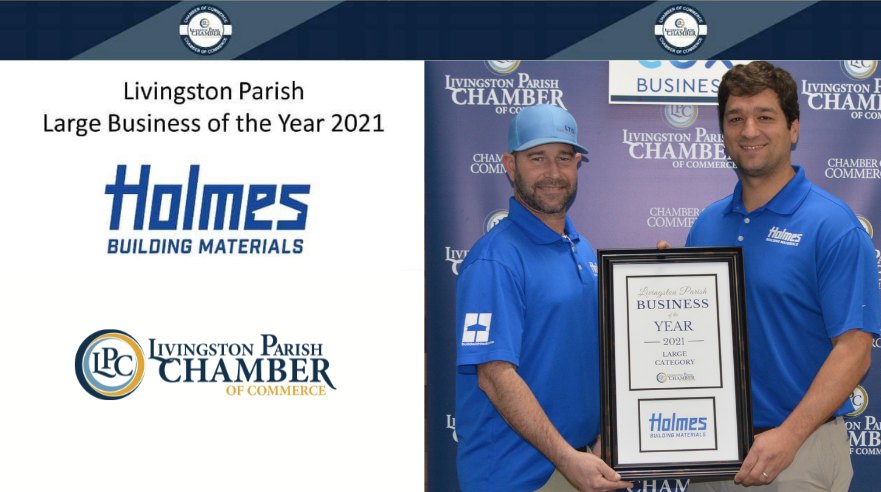 ---
Holmes Sponsors the Louisiana Marathon!
January 20, 2022–

From The Louisiana Marathon: "BIG THANKS to all of our incredible SPONSORS that help make The Louisiana Marathon possible. We appreciate you!


Visit Baton Rouge, Louisiana Travel, Yuengling Beer, Blue Cross and Blue Shield of Louisiana, Louisiana Farm Bureau, Inavant, Cox, Magnolia Wealth Strategies, Lamar Advertising Company, First American Bank and Trust, BODYARMOR, Guaranty Media, Olin Careers, Long Law Firm, IBERIABANK, Flavin Realty, Inc., Sports Baton Rouge, Holmes Building Materials, and Dole The NeuroMedical Center"
---